Online Dating Innsbruck: Passionate adult dates
Experiencing a hot date in Innsbruck is something special: experiencing a wonderful time together with an attractive single - and sharing erotic moments. But how about perfecting your casual dating experience? With the online adult dating website TALEJA you get to know stylish gentlemen and beautiful ladies from your area.
Casual Dates in Innsbruck: Are you looking for an affair or deep love?
Since dating apps have conquered the market, it's now easy to have a blind date. But not all online dates are successful. We at the affair site TALEJA have questioned why this was so. The answer was simple: One person was looking for love on online dating service. While the other one wanted a fling. With the exclusive contact exchange in TALEJA, we connect these needs.
TALEJA men use the online dating service to submit requests in which they describe their dream rendezvous. The TALEJA ladies look at the casual dating requests from their region. If the date description and matches, then just one click is enough. Immediately the woman applies for the rendezvous and makes her profile visible for the man. The man then decides whether or not to talk with her. Or else, the lady takes the initiative and starts the chat herself.
TALEJA in a nutshell - Watch the video now!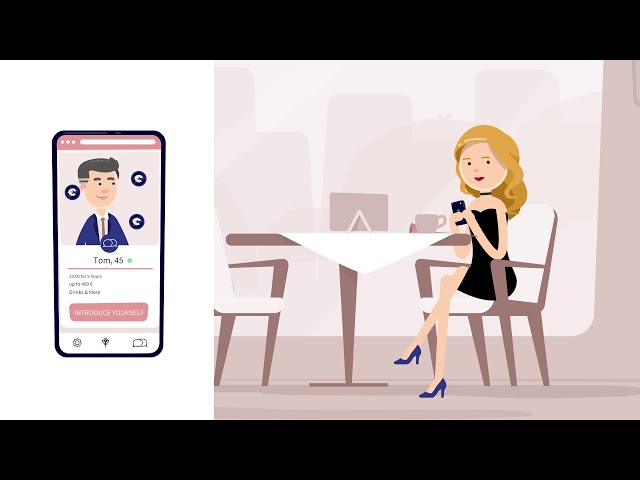 Casual Dating: Meet open-minded singles online
With the TALEJA online dating site for singles, adult dating becomes an exciting adventure! As a woman, you'll meet singles in the dating community and men who are worth your time. As a man, you'll experience online dates that make your most secret fantasies come true. Join the TALEJA adult dating website today for free and enjoy the benefits of casual dating.
Adult dating for singles and those looking for fun and adventure
Regardless of whether you're single, married or engaged: The online dating site TALEJA offers what you're looking for. You can start a romance, get involved in a fling or search for serious ideal partners. Every online date you experience with the affair site TALEJA is a direct hit. Because: On every rendezvous, the partners know in advance what to expect.
Single women benefit from a maximum of privacy at TALEJA. Nobody gets to see their profiles. Unless they explicitly activate it for a male user. The TALEJA gentlemen enjoy stylish and hot female contacts. As soon as a male single or an engaged man publishes a date request, he is sure to attract the attention of beautiful ladies from Austria. Faster and more successful than Speed Dating.
Students, classical girls from next door and models from Innsbruck
Do you feel like having an erotic adult date with an attractive single woman? Then you should register right now for free on the single community TALEJA, which is top in connecting singles. Here you can experience dates full of passion and exciting eroticism.
Ideal hotels for the private affair
While chatting you got to know each other – and the first sparks started flowing. Now it's time for you two to spend an unforgettable night together. All you need is the right accommodation. For singles looking for something special, the Relais & Châteaux Spa Hotel Jagdhof is a great choice. The 5-star hotel is located a little away from the city centre. Here you will find peace and serenity, enjoy upscale wellness treatments, excellent cuisine and outstanding wines. The ideal prelude for an erotic night.
Would you rather have something more central in Innsbruck City? Here is our recommendation: The Nala Individual Hotel makes the hearts of singles and lovers beat faster. The hotel is modern and stylish, has its own restaurant and – an absolute highlight – a roof terrace with a magnificent view.
Restaurants for stylish singles
TALEJA is no ordinary online dating website. On the single exchange, there are almost exclusively demanding ladies and gentlemen who are registered. So, for your casual date, you need a restaurant that meets your expectations.
Do you like it cozy and at the same time want to enjoy a delicious meal? Then head off to the Sitzwohl in Gilmstraße. The small, fine restaurant offers you a colourful mixed menu with fish, meat and vegetarian dishes. Enjoy a cultivated culinary culture and allow yourself to be served with culinary delights.
Did you notice while chatting that you don't need gourmet cuisine? The main thing is that the ambience is right and you can be relaxed? If you're also one of the city's open-minded singles, then a visit to the Himal in Universitätsstrasse is a must. Enjoy traditional Nepalese cuisine and, you can eat on the floor if you like.
The restaurant Stiegl-Bräu, located not far from the Innsbruck main railway station, is a completely unique restaurant. This is where home-style food is served. Admittedly, not the classic restaurant for a date invitation. However, if you like traditional cuisine and are friends of Bavarian, Swabian and Tyrolean cuisine, then this is a must visit.
Dating Service: Chic bars for flirting
Your casual date will only be perfect if you visit a charming bar together and immerse yourself in the Innsbruck nightlife. With a long drink, you'll get closer - and break the ice. Is that really what dating is all about? Tingle and passion. You can enjoy both if you visit the M + M Bar, which offers a relaxed and at the same time elegant lounge.
No more space? Then visit the Cube8 Cocktail bar in Salurner Straße in Innsbruck. Classics and cult cocktails can be found here on the menu. The bartenders of the bar can also make their own creative drinks. You won't be able to let go of each other after a few tasty drinks.
TALEJA - The flirt community for your adult date
Experience romantic, sensual and exciting meetings. Your wish for a dreamlike date will finally come true with TALEJA. Get involved in the adventure. Meet interesting singles, couples and married people from Innsbruck. And make appointments for seductive casual dates, where the main focus is on having fun.