Casual dates Hanover - Hot adult dating
Are you ready for a sensual adventure? On the TALEJA adult dating website, you may organize exciting dates with open-minded singles and classic girls from next door from Hanover.
Online dating in Hanover: Online dates for ladies and gentlemen
We live in the 21st century. Time for dating habits to change. There are many dating apps and online websites for singles. However, they've not really made the search for a partner much easier. Often the users expect different things. During a personal rendezvous you then realize that you don't harmonize. The alternative: casual dating with Taleja. In this single community, it is women like you who make the first move.
The male users post adult date requests describing their idea of a perfect rendezvous. They tell you whether they want to have a drink, dinner or party with a charming lady companion. And maybe they're even looking for a sparkling adventure, which is also visible in their date request.
TALEJA in a nutshell - Watch the video now!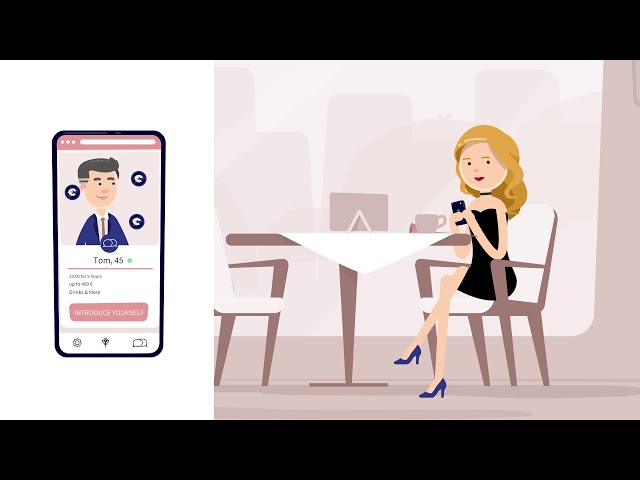 Casual dating Hanover
Exciting dates, which are totally worth it? Exactly! That's what the Taleja single community is all about. If a man's ideas in the date request appeal to you, just click on it and you'll unlock your profile for your selected gentleman. It probably won't be long before the man starts a chat with you.
Online dates: Sexy single ladies
Forget speed dating, blind dates, and crowded single parties. With the Taleja online dating service, as a man you may meet many open-minded and hot women from your city. It's easy: Sign up for free, create your personal profile in minutes, and post your first date request.
Are you an attractive woman, open-minded and sensual? Then you have every reason to expect more of your appointments than sneating. Discover the Taleja way of connecting singles and look at date requests from attractive men in your area. You like a particular request? Then one click is enough, and you'll unlock your profile for the man. Here, you may find sparkling dates and maybe even your personal Lover.
It's so easy to arrange an exciting online date. Discover the possibilities of casual dating and become part of the Taleja online dating service today. As a man, you will experience the rendezvous of your dreams.
Students, classic girls from next door and models in Hanover
It has never been easier to meet an attractive woman. Find your perfect lady online with Taleja. Simply make a date request, receive applications from beautiful students and adorable singles from Hanover and – if you like – chat with them.
Hotels for adult dating
Finally! Your personal meeting with your chosen single is here. Surely, you'll have a great time and spend a nice evening. And how could this end better than with some time alone just for you two? Here are some dating tips for finding the right hotels.
You and your classic girl from next door wish to spend a care-free night? Then book a room at the Novotel in the district List. The modern hotel offers all the comfort you could wish for. Before you fall asleep together, stop by in the spa area and spend some sensual time in the whirlpool of the 4-star hotel.
Are you spending your casual date in the city center? Then your hotel should not be too far away. How about the Intercity Hotel, which is just a stone's throw away from Hanover Central Station? Here, you'll find not only stylish rooms, but also a restaurant with bar. Ideal conditions for unforgettable dating moments.
Only the best will do for you and your classic girl from next door? That's what you get at the Kastens Hotel Luisenhof. The hotel will satisfy even the highest demands. Pamper your lady companion and invite her to an exclusive dinner in the elegant in-house restaurant. Tip: Visit the hotel sauna and experience exciting moments together.
The best restaurants for your date
If you truly pamper your attractive lady companion during the date, she will certainly show her gratitude and fulfill all your wishes later on. Find out which Hanover restaurants are the best choice for you.
Bright and modern. Excellent service and good food. All this awaits you and your dating partner at the restaurant Jante in Marienstraße. You may look forward to a creative, fine cuisine and excellent wines. What better way to start a successful date?
Fish or meat? Everything goes at the Beef and Reef in Oesterleystraße. Here, excellent, tender steaks and fresh, tasty fish dishes are served, all in premium quality. And the atmosphere? Chic and modern.
Fine dining in stylishly furnished Prussian riding stables? Why not? This is possible at the Basil in Dragonerstraße. On the menu you'll find outstanding dishes with a European character. The presentation of the dishes is a real eye-catcher.
Elegant bars for you and your single lady
After a fancy dinner and before retiring to a fine hotel or your apartment, a visit to a bar is a must. It relaxes the mood – and breaks the ice.
Enjoy a relaxed ambiance, with an atmosphere that is sophisticated and appealing. The bar Auszeit in the Friesenstraße is characterized by its great lighting concept, which invites to cuddle. On two levels you may sip your drinks or dance to chilled music.
The Ferry's Bellini Bar is casual and cozy, located just outside the center of Kirchrode. It is easy-going and extremely relaxed. The friendly service will pamper you and your model with world-class cocktails and draft beer.
Your model is particularly open-minded and wishes to accompany you to an elegant table dance bar? Then check out the Royal Bar in Straße Am Marstall. The location is one of the best-known addresses when it comes to Hanover nightlife. Parties, good vibes and an extraordinary ambiance await you.
With Taleja Dating Service you'll finally find your Lover
As a stylish, sensual and attractive woman, you deserve only the best. Who will really appreciate your time? A stylish gentleman who pampers you by all the rules in the sensual book and gives you generous gifts. Such single men are not easy to find. However, on the Taleja online dating website, they still exist – true gentlemen who really appreciate you. Take a look at the date requests in our single community.
In the rendezvous description and budget, you'll quickly find out if you're dealing with a man whose next lady you might want to be. If you like the invitation, you may apply quite easily and wait for the man to start a chat with you. Alternatively, you could make the first move and start the chat for a few Coins. This way, you may flirt in the chat and arrange an appointment for a date.