Casual Dates St. Moritz: Stylish adult dating
Luxury, elegance and a dreamlike natural scenery all meet in St. Moritz. Experiencing a sensual date at this place is the highlight of every stay in St. Moritz. Plan your casual date in Switzerland today with the TALEJA adult dating service.
Online Dating in St. Moritz: Attractive swiss singles
Affair sites, dating apps, and adult dating sites for singles, are more successful today than they have ever been. But they all have one problem. Registered singles often have different expectations. Even if everything still seems rosy in the chat, the date can quickly turn into a disaster when they meet in real life and talk to each other. And all of this only because they did not communicate openly with each other.
That can't happen to you with TALEJA. On this online dating website, before you make your first contact in the chat, you already know what the rendezvous will look like. First, male users put up casual date requests. Here they indicate when and where the meeting will take place. And about which kind of date it is about. The TALEJA women see the date requests from their region. When interested, all the lady needs to do is click and her profile is activated for the man behind the request. He can now decide if he wants to start the chat or not.
TALEJA in a nutshell - Watch the video now!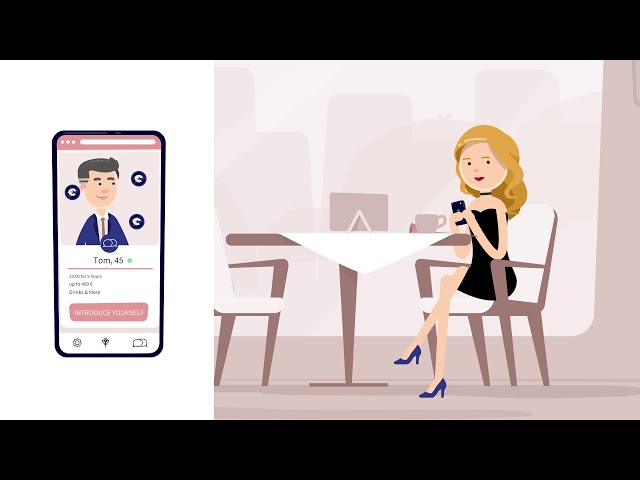 Casual-Dating St. Moritz: Meet singles online
The online dating website TALEJA combines the wishes of both the men and the women. The single ladies are only contacted by men for whom they have specifically activated their profile. Men only get in touch with women who want to experience their dream casual date with them.
TALEJA - The single exchange for adult dates
With the help of TALEJA in connecting singles, your ideal partner search will reach a new level. You certainly know that: Casual Dating apps are often a waste of time. Everything is very superficial. And expectations can be frustrated when it comes to an online date. This is different on the casual online dating site TALEJA. Here singles, open-minded couples, and engaged gentlemen come together to do what they want to do. Make an appointment for a fling, start a hot affair or find great love.
All imaginable needs are met at TALEJA. Using adult date requests, male users indicate what they are looking for. Only when a lady shows interest in the rendezvous, can a contact be established in a chat. Both already know what to expect from a blind date before the meeting. This means that you only look forward to dates St. Moritz where you are certain to get what you want.
Students, classic girls from next door and models from St. Moritz
The TALEJA contact exchange has a wide range of enchanting and open-minded ladies. With the online adult dating site, you will experience casual dating like never before. Arrange for a hot rendezvous in St. Moritz today.
Ideal hotels for your fling
The date request was appealing. The chat was hot. And your rendezvous is just around the corner. For a perfect casual dating experience, a well-maintained hotel is definitely indispensable. Here you and your single partner can come closer and let your sexual fantasies unfold. One of the best addresses with an excellent dating atmosphere is the Hotel Laudinella in St. Moritz. The rooms are affordable and the facilities are perfect. Take your chance together in the indoor pool, get closer to the spa area and dine in one of the six restaurants of the hotel. You will also have a breath-taking view of the Swiss Alps. Nothing could be more romantic.
You want the date to surpass anything you have ever experienced before? If you want to indulge in luxury and make the search for a partner an unforgettable experience, you need a very special hotel. For example, the Carlton Hotel in St. Moritz, an elegant mountain hotel that leaves nothing unexplored. Singles and couples experience first-class comfort here. A beautiful spa, two pools, and an extensive breakfast make your dating experience perfect.
Romantic restaurants for casual dates
An online date is a success only when the two partners share a dinner. A stylish restaurant has just the right atmosphere to get to know each other better and to continue the conversation from the chat. Contrary to speed dating, here you have the time to really get to know each other. Also, single ladies love it when men invite them for dinner.
What started on the TALEJA dating site is then continued in a restaurant. A great address for getting to know each other is the Dal Mulin, which is highly praised by guests from near and far. The food is served in a cosy atmosphere that singles appreciate. The menu includes regional and international cuisine. Great wines are served at fair prices.
And if you are already on a date in Switzerland, you can also enjoy Swiss cuisine. It is served traditionally in the casual restaurant Engiadina. The menu includes Fondue and Raclette as well as juicy steaks and other Swiss classics. A must for couples and singles who like Swiss cuisine.
The online dating experience is perfect when you go to a location that offers exactly what you both love. If you and your partner found out in the chat that you both like Italian cuisine, a visit to the Kulm Hotel pizzeria is a good idea. This is probably the best pizza you have ever eaten on an online date. Dresscode is smart casual. The atmosphere is elegant but relaxed.
Get closer: Stylish bars for your online date
Where's the best place to meet singles when you're not on a dating app? Exactly, in a bar. The good thing is that this is not just a place for attractive young people. Even a rendezvous has its place in a bar. Here you can get closer to your single lady or your chosen one for the first time and break the ice with a drink. Sounds good? Then the QN Bar is the right address for your casual date. Delicious drinks, a unique atmosphere, and cosiness are the ingredients that make dating fun here.
Your single lady prefers wine instead of cocktails. No issue. The wine bar Pavarotti & Friends is one of the most popular wine bars in St. Moritz. You will be very impressed with the exquisite wine selection. If you feel hungry during your date, you can also enjoy antipasti and other small dishes here. Bump together into your time together and leave everyday life behind you.
Affair site TALEJA: Adult dating or partner search
The adult dating platform TALEJA, offers singles and adventure seekers with all possibilities. Here you quickly lay the foundation for a sparkling fling. But you can also find an ideal life partner.