Online Dating London - Exquisite Adult Dates
The capital of the United Kingdom is always busy with activities. London is home to many singles and open-minded people who are looking for a hot date. Are you one of them? Then Adult Dating with TALEJA is the right thing for you. Join the singles community free of charge today.
Experience hot dates - your fling is waiting
You can find beautiful single ladies and stylish gentlemen on the online dating site for singles TALEJA. This is where the crème de la crème of English singles meet. However, there are also engaged women and men on the adult dating portal. Because: On TALEJA everything is possible. Find great love, start a hot affair, experience a sensual Date in Westminster - you decide. And we make sure that you get what you are looking for! How? With a concept that will convince any single lady and generous gentleman.
With TALEJA you experience dating. That means: The male users worship the sweet TALELA ladies for their time. This principle works. TALEJA users get casual dates faster and more successfully than when using a dating app. Even blind dates and speed dating cannot keep up with this. So, what are you waiting for? Organise a Date in The City of London or another district of the metropolis now. You can find TALEJA singles all over the UK. You just have to start chatting with them.
TALEJA in a nutshell - Watch the video now!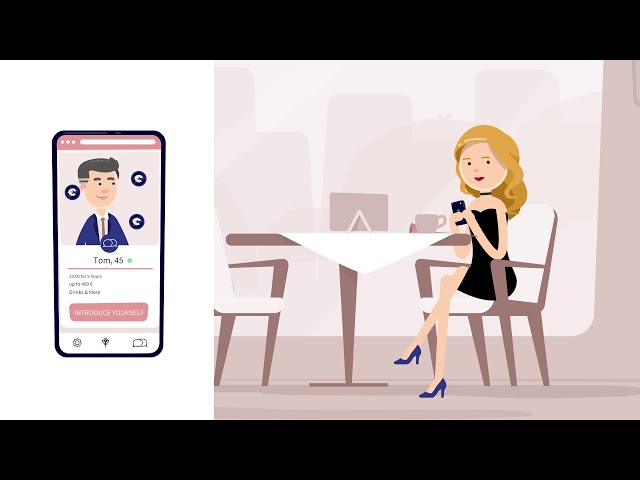 Adult Dating London: Chat with the hottest singles
Imagine having access to the most beautiful singles from England at any time and anywhere. The online dating service TALEJA connecting singles makes it possible. Via this dating website, you can arrange sensual online adult dating and erotic adventures. Find your ideal partner via a date request. It is so easy.
Partner search par excellence: the date request
Finding a single who wants the same thing as you, is not so easy when using dating apps and common single exchanges. Often a chat takes a lot of time, on-ly to discover that it doesn't fit at all. Or you meet face to face, but then realize that you had different ideas about the rendezvous. This cannot happen with TALEJA. Because here, both men and women know before the first contact whether they share the same ideas.
On the online dating portal TALEJA, it works like this: the man describes his dream adult date. TALEJA guides him click by click through the process. He specifies when and where the rendezvous is to take place. And what he expects from her. Immediately after he has put his request online, the TALEJA single ladies from Great Britain are able to see his request. And if his ideas match theirs, there is nothing to stop a chat. Now the two singles can discuss all the details of their Adult Dating Adventure in Mayfair or any other London borough.
Students, classic girls from next door and models from London
Casual dating in London is just amazing. It has never been this easy to meet attractive singles, chat with them and arrange non-binding meetings. Find your next online date now - with TALEJA.
Get closer: 5-star hotels for your night together
A night together is an integral part of casual dating. After all, you want to get closer to each other. And what other places would be better than in one of the beautiful 5-star hotels in the City of London. If your date takes place in Shoreditch, then you need to secure a room at the Courthouse Hotel Shoreditch. This trendy luxury hotel has all the comforts you need. From a delicious dinner in the in-house restaurant to a stylish drink in the roof bar.
Did you decide on a Casual Date in Chelsea? Then off you go to the San Domenico House Hotel. You can do a lot of things in this chic area. Visit the famous Saatchi Gallery or the Royal Court Theatre. Shop for your heart's desire in designer shops. Or treat yourself to a fine dinner in one of the beautiful and upscale restaurants in the area. This area is perfect for singles and couples. And the hotel? It's one of the best places in town!
Restaurant tips for your date
The search for an ideal partner always includes a visit to a restaurant. A lady with style will be happy to be invited to dinner. To ensure that nothing goes wrong with your visit to a restaurant, you should talk about which cuisine you both like in the chat. Then choose a restaurant that offers your preferred dishes and welcomes singles. We have a few tips for you.
We have noticed that many members of the TALEJA singles community like sushi. If you meet in Greenwich for your hot adult date, then you have the chance to dine in one of London's best sushi shops. Sticks'n'Sushi Greenwich serves up super fresh and delicious sushi. It's worth booking a table. When the restaurant opens, it doesn't take long for the last seat to be occupied.
Are you looking for a casual date in Notting Hill? Like in the famous film in which two singles meet, and great love wins? Then make your wishes come true and visit the Ledbury in Notting Hill. The restaurant has two Michelin stars and is one of the 50 best restaurants in the world according to the Pellegrino rating. If you want to treat yourself to pure luxury, you've come to the right place.
It doesn't always have to be the most expensive of the most expensive. If your date is in Camden and you both like to eat at an Italian restaurant, the Rossopomodoro Camden is the place for you. The pizza is a real treat that will catapult you to the south of Italy in just one bite. Fresh, delicious, fairly priced - what more could you ask for? These are the ingredients that make the perfect rendezvous.
Casual Dating Service: Stylish Bars
Every single person knows: Whoever visits a bar on a rendezvous has the best cards. Because the special atmosphere, the alcohol and the profound conversations simply bring together what belongs together. That's why we have two bar tips for you that will definitely get you right. One is the Swift Bar - the ideal address if your date is in Soho. This elegant bar is one of the best places to have a drink. The drinks are affordable, the cocktails are excellent. There's something for everyone on the menu - even Irish coffee.
Are you into live music? And you like stylish bars? Then how about a visit to a piano bar? You'll love the Piano Kensington! The atmosphere is fantastic. The music is amazing. The drinks are delicious. Just the perfect place for anyone who appreciates good music and drinks. And the ideal place to celebrate the start of a casual date in Kensington.
Meet London singles online
Safe and discreet for a fiery meeting with an open single lady or a wealthy gentleman. This is no problem with TALEJA. The affair site helps you to find the perfect partner for everything you have in mind.
Your safety is always our top priority. Your data is safe with us. Only other TALEJA members will see your pictures. Pictures of women will only be visible to men if the lady unlocks them. All processes are SSL-encrypted. So you can have your hot date in secret.